Automotive Crisis And Slow Economy
Automobile manufacturing is India's biggest industry that employs around thirty-five million people and contributes about 7% to the overall economy of the country. There are numerous small scale companies, like VTK Automobiles, that manufacture auto spare parts for big giants like Maruti, Mahindra and Mahindra, and Tata Motors. Over lakhs of daily wage, laborers work indirectly for the automotive sector through small scale industries. The slightest slump in production will directly affect these indirect employees of the auto sector. A slump in the economy will reduce consumer demand and affects the sales of automobiles, which in turn results in production cuts.
The Indian economy grew by around 5% in the first quarter of 2019, which is the lowest in the last five years. To add to this pandemonium, there is a slump in private investment, and the banks have tightened up credit access. Another exciting factor that paved the way for the auto crisis is the government's inclination towards electric vehicles. These factors have led to a steep decline in sales, which was the lowest in two decades. This fall in production has affected commercial vehicles, cars, and two-wheelers.
Fear is looming large in the automotive industry on the future of its growth and resources. The demand may likely reduce, and many could be forced out of their job. Small and medium scale businesses will be hit the hardest. Check Out This – https://auto.economictimes.indiatimes.com/news/industry/opinion-why-this-budget-is-critical-for-the-auto-industry/73690803 .
Spiraling Effect On The Small Scale Industries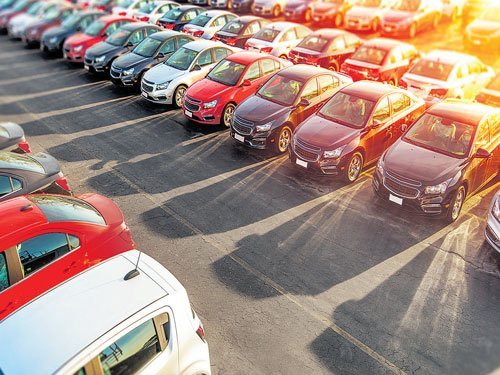 Major automobile manufacturers have controlled production and costs. This includes laying off contract employees and shutting down factories. Daily wage laborers working for small scale industries have just ten to twelve days of work per month. People who have led comfortable lives are now finding it hard to pay for food and child education.
Sales of automobile majors declined by double digits. The YoY sales for September 2019 reported a 24.4% decline for Maruti Suzuki, 8,1% for Hyundai, 48% for Tata Motors, and 21% for Mahindra and Mahindra. While the auto sector is looking forward to improved consumer demands, the effects of government measures and policies are yet to see an impact. The festival season of the year 2019 has not revived sales. Furthermore, the floods and copious rains in some states affected consumer demand.
Overall, 350,000 workers of major manufacturers, spare part makers, and dealers have lost jobs since the beginning of 2019. But there was an increase in footfalls and inquiries after a slew of discounts and promotional offers. Auto executives of major companies are positive that the onset of the festive season this year should revive sales and increase production. The government is under constant pressure to propose relief measures, but these may not affect sales in the long term. Tax cuts and revival of foreign investment rules may have minimal impact as per analysts. Industry experts believe that it may take another year for the sales figures to regain average growth.
Revival Measures and Hurdles

The automotive industry has a major hurdle of making all the vehicles from BSIV compliant to BSVI compliant. Moreover, in the past few years, the auto sector has been focusing on increasing the safety measures of the existing portfolio. This led to a decline in steps to improve current models or add new brands. Consumers are attracted to new products and technology. This trend is evident in increased sales of the Hector SUV from MG Motors and the Seltos SUV from Kia Motors. Even then, the market is still unpredictable, and an actual revival can be seen only towards the first half of 2021.
Sales in the coming festive season will play a significant role in the revival of the auto sector. The economy is expected to regain with apt measures taken by the center and improvement in finances offered by banks. The industry is looking forward to a smooth transition of BSIV compliant vehicles to BSVI. Carmakers are trying to cash in on new models. Experts say that the decline in sales had started two years back and just now it is gaining prominence. The market is expected to remain sluggish throughout this year until there is a positive growth in the economy.